Brighton Bowling Club has a number of Level 1 and Level 2 accredited coaches.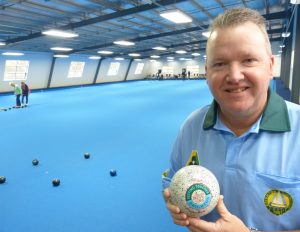 Mark Jacobsen – Head Coach
Mark started playing bowls as an 18 year old at the Fitzroy Bowling Club
Showing amazing aptitude for the game, Mark quickly progressed through the ranks, winning his first Victorian State Singles title at the tender age of 21.
He subsequently became the first player to play over 400 games for Victoria, many of those as a skipper. In addition, he played over 100 games for the Australian team, achieving nine gold medals in pairs and fours. Mark is also a former Commonwealth World Asian Champion.
He is the ideal person to assist you in either learning the game from scratch, or improving your current game.
Mark can be contacted on 0421 997 927
We also have other qualified coaches within the Club, who are both capable and happy to assist you in improving your game. These include ;
Bert Verlaan 0407 862 873
John Lawton 0401 310 713