All Clubs rely on the support of its members to prosper and grow, however within every Club, there are certain people who deserve special recognition, due to their ongoing outstanding financial contribution to the Club.
Brighton Bowling Club wishes to formally recognise the very generous ongoing support from the following Club members.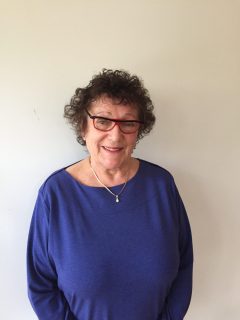 Regine Szmulewicz
Originally joining Dendy Park Bowling Club, Regine has been a member of our Club for over 25 years. After a very successful sporting career in tennis and table tennis, Regine quickly adapted to lawn bowls, after being wooed to the club by Ro Lawson. Regine has always strongly supported all Club initiatives, however her most recent donation to assist the implementation of our new solar panels was going 'above and beyond' all expectations.
Greg Crew
Greg truly has been a stalwart of our Club since he first joined in 1996. After a successful business career in telecommunications, Greg has undertaken most of the key 'official' roles within the Club. This includes being a past President, Secretary and Treasurer, as well as being a Board member throughout nearly his entire period with the Club.
Kim Pidgeon
Since Kim joined BBC in 2007, he has worked tirelessly both on and off the green to help make our Club successful, and a great place to share memories with friends and fellow players. Kim has been a past President, Chairman of Selectors, head of the building sub committee and a Board member for over 6 years. He has also donated several fixtures and fittings you see around the Club today.
Alastair McDonald
Alistair holds the distinction of being the last Dendy Park Bowling Club member to have won a Mens Club Singles Championship. He joined DPBC in 2002, prior to the merger with Brighton. Throughout his time at the new Brighton Bowling Club, he has been Chairman of the Board, as well as being a Board Director for several years. He has also been a Selector for many years. He continues to support our Club as an active member of the Board's Finance sub-committee.
Neil Duncan
Following a long and successful business career, Neil joined BBC in 2004. Throughout his time at our Club, Neil has always given generous financial support to many initiatives, and strongly supported Club events. He is a current Board Director and most recently provided a significant contribution to the new ceiling in the Dendy Room.