Brighton Bowling Club thanks the following Sponsors for their ongoing support of our Club.
We encourage all members to support these organisations whenever you are purchasing a product or service that is available through our Sponsors.
By supporting these companies you are supporting the future of Brighton Bowling Club.
Our current Sponsors are :
Ladbrokes
Contact on-line @ www.ladbrokes.com.au
W.D. Rose Funerals
139 Marriage Road
Brighton East VIC 3186
Ph 03 9593 1000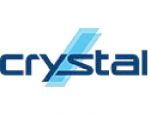 Crystal Interior Concepts
115 Henderson Road Rowville
Contact Kim Pidgeon on 0409 889 899

Plumbtex
For all your plumbing, gas fitting and irrigation needs!
Contact Charles Weisz on 0402 339 543
Fenton Green
Specialist insurance products and risk management support to businesses and organisations.
Contact Lorrie Ferrara
Phone 03 8625 3316
Email lferrara@fentongreen.com.au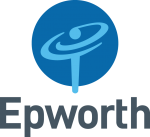 Epworth Brighton
Contact: Ms Sheila Day
85 Wilson St
Brighton 3186
Ph 03 9591 9259

RT Edgar
Sales: James Paynter 0418 390 133
Property Management: Eliza Edwards 0407 563 634
103 Church St
Brighton 3186
Ph: 03 9592 9299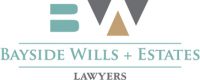 City Pacific Lawyers
Providing a high level of service in commercial legal matters for businesses and individuals.
Contact: Elizabeth Michael – Principal Lawyer
765D Hawthorn Road, Brighton East VIC 3187
Ph: (03) 9592 3356
www.citypacific.com.au
La Trobe Financial
Providing a high level of investment advice for businesses and individuals.
Contact: Michael Watson – Head of Major Clients
Level 25 333 Collins St, Melbourne VIC 3000
Ph: (03) 8610 2899 or 0409 419 039
www.latrobefinancial.com.au
If you are interested in supporting our club and having your products/services advertised here, you can reach us via our Contact Us page.