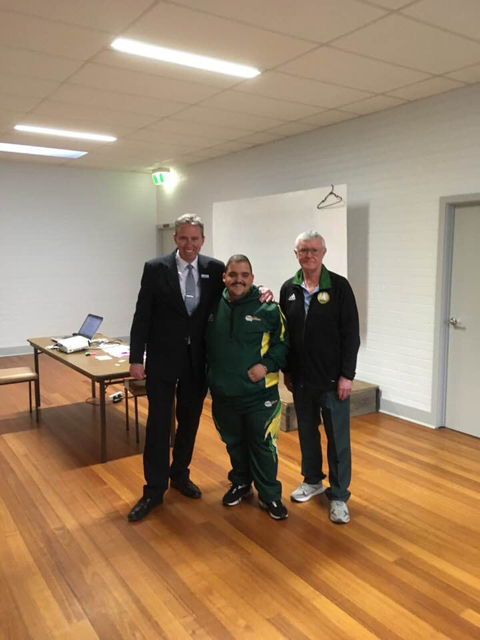 The fabulous indoor facilities at Brighton ensured our 10th WD Rose Grand Master was again a spectacular success.
This tournament was originally created by past member and Australian team representative Lee Schraner, who had the vision for a unique singles format, which ensured every person who entered had a genuine chance of taking out the $1,000 first prize, no matter what their level of bowls. Long term member and computer guru David Crook then developed the necessary algorithm / software which allows our tournament team to run the event so smoothly. We truly do appreciate their past contributions to what how now become our Club's signature tournament.
This year's event was taken out by young Frank Krslovic (Clayton) who probably scored the biggest win of his short career, after he managed to win his final Round 7 game. The leader after Round 6, Debbie Code (Ivanhoe) unfortunately had to settle for 2nd place, after only managing a tie in her last game, however she should be very proud of her performance to have not lost a single match (5 wins and 2 ties) for the entire weekend. It was great to see new Brighton recruit Kathy Maskrey taking 3rd place, with Steve Clifford (Parkdale) wrapping up the Top 4.
We were inundated with compliments from several players who played over the weekend, so the Club is looking to make the event even bigger and better next year.
A big thanks goes to Jack Lawton, Mark Jacobsen and Bert Verlaan for running the Event, and Helen Blee with her band of merry helpers including Karin Harber, Pam Ryder & Marilyn Pattison, for providing such a fantastic meal on both days.
Pictured above is Peter Seary (sponsor WD Rose) Tournament Director Jack Lawton, and winner Frank Krslovic (Clayton)